Professional White Dove Releases for All Occasions
An Inspirational Experience!
ALL MAJOR CREDIT CARDS ACCEPTED
(INCLUDING PAYPAL)
United Doves L.L.C.
Web: www.uniteddoves.com

"We are a service-connected veteran-owned business."
Our website is also fully "ADA" Compliant.
To learn more about our "ADA" Compliant Services we offer for other online businesses, please reach out to us.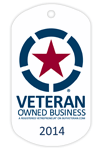 "All images copyright © by United Doves and original owners. All rights reserved. You may not upload any of this content found on our website, including images to any other websites, print publications or distribute it commercially or otherwise. It is illegal to use these images, content, and wording found on our website and to post on community websites or other personal websites for any purposes of gain whatsoever.
We reserve the right to make any changes to the website as needed without prior notification.
This policy is strictly enforced and monitored daily
by
DMCA
Copyright © 2004-2022